SOLUTIONS
Transport Sector

Count passengers at the stations for optimal operation
Quantify usage of the train/bus stations
Understanding the traffic and usage trends of the bus or train stations are important to create a safe and comfortable environment for passengers.
By quantifying the congestion of each station, the data can be used to review operations and share/notify passengers when congestion is likely to occur.
Usages and Applications
Optimize operation schedules and improve services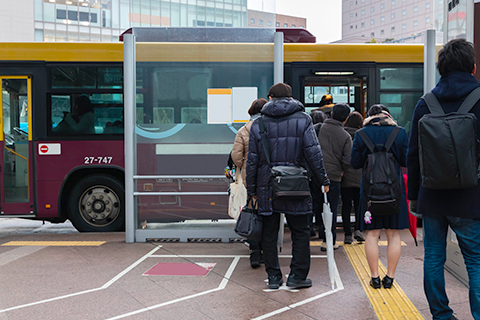 Sensors installed on the ceiling of the bus entrance automatically count the number of passengers getting on and off the bus.

Regardless of the method of payment, such as cash, commuter pass, IC card, etc., the number of passengers getting on and off at each station can be grasped.

Apply the actual passenger counts to optimize operation schedules and select the right type of vehicles to be used. (Provided only in Japan)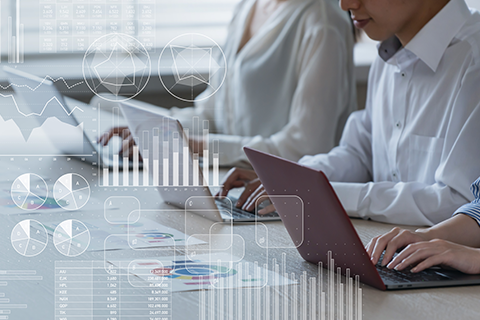 By installing sensors in the stations, identify areas, dates and times that congestion occurs.

By predicting congestion in advance, the system can be used to effectively assign security guards and optimize staff shifts to create a safer environment for your passengers.