SOLUTIONS
Public Facilities and Event Venues

Museums, art galleries, libraries, aquariums, event venues etc.
Quantify visitors coming to your facilities
Many ticketed venues know how many tickets were sold but do not have time-based traffic data.
Our people counting solution can provide actual daily, weekly visitor counts, occupants, dwell time, peak traffic times that can be used to create an even more visitor-friendly atmosphere.
Usages and Applications
Ease Congestion and Create a Comfortable Environment
Our systems calculate the time people reside in the facility (average dwell time), this data can be used to grasp low and high traffic periods.
By quantifying and predicting congestion, the data can be used to allocate the right number of personnel and guide customers smoothly to reduce congestion.
The number of people residing in the facility is provided in real time so actions such as limiting entry during busy periods can be made in timely manner.
The data can also be exported and linked with the facility's webpage to provide live updates if the facility is crowded or not.
Evaluate Effectiveness of Exhibits, Events and Showcases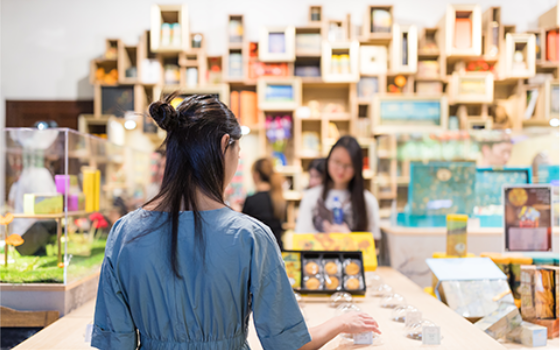 Grasp the actual traffic flow that events are generating and evaluate the popularity of each event for future exhibit planning.
Sensors can be installed inside the facility, at the entrance of individual exhibit rooms or near special exhibits to grasp detailed traffic trends.